Mirye Software is the distributor of SILKYPIX®  for the United States and Canada. SILKYPIX is the powerful image correction and RAW conversion tool for both professional and hobbyist photographers on the Mac OS X and Windows platforms.
SILKYPIX has advanced, but accessible tools for photo correction, and is the eminent product for RAW file conversion. It also works natively with photos in JPEG and TIFF formats. Other features include:
Non Destructive Editing. All modifications are stored separately and applied to a new developed image derived from your original image
NR 5 Noise Reduction Engine. Powerful improvements for fixing color noise in high speed photography, brightness noise and maintaining outlines
Automatic Level Correction. Automatically recognize the histogram of a photo and set the levels for shadows and highlight
Red Eye & Beautification Tools. Intelligent tools for removing red eye and making beauty corrections to photos
Soft Proofing. Visualize how your photos will appear when printed using ICC profiles
SILKYPIX also includes workflow features such as hot folders, batch development, file same name management and more. It includes a special style system for creating Tastes, that can include development parameters, saved color profiles and even batch development profiles. Tastes used in conjunction with batch development allow photographers to perform highly complex operations on hundreds of photos.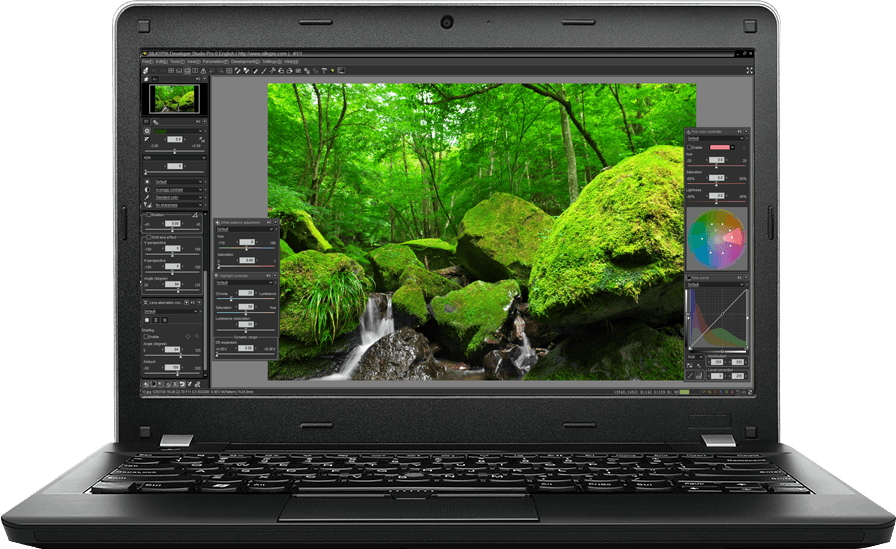 Versions of SILKYPIX are bundled with the cameras of leading digital camera manufacturers, including FujiFilm, Panasonic, Pentax / Ricoh and Tameron, and users of those versions can upgrade to SILKYPIX Developer Studio 6 and SILKYPIX Developer Studio Pro6 through Mirye Software.
As an introductory and limited time promotion, SILKYPIX Developer Studio 6 is on sale for $87, OEM upgrade $75.50, or upgrade from SILKYPIX Developer Studio  2, 3, 4 for $57.50  (regularly $149 standalone, OEM Upgrade $119, and previous versions for $89).
SILKYPIX Developer Studio Pro6 is available for $249 or as an upgrade from the bundled version for $199. Upgrades from previous versions of SILKYPIX are also available: SILKYPIX Developer Studio 2, 3, 4 or 6 to SILKYPIX Developer Studio Pro6 $149; SILKYPIX Developer Studio Pro or SILKYPIX Developer Studio Pro5 to SILKYPIX Developer Studio Pro6 $99.
The products are immediately available for purchase through Mirye Software's online store.  A special website supporting USA and Canadian customers is available at silkypix.us.